Zator made Italy
A young company, composed of an extremely tight-knit and motivated team, Zator is the Italian specialist in gluing systems for cardboard and converting industry, whose philosophy is based on a strong identity and the internal production of all the components for its installations.
DESIGN AND PRODUCTION
The Made in Italy concept, which can be interpreted with different facets, in Zator has always been considered in its true meaning, representing the supporting philosophy on which the company's successes are based; in fact, the company, in addition of carrying out the design phase, has several very high-precision CNC (Computer Numerical Control) machines that produce every single component of a gluing system, so as to be able to combine standard production with the creation of solutions tailored to the different needs of our customers.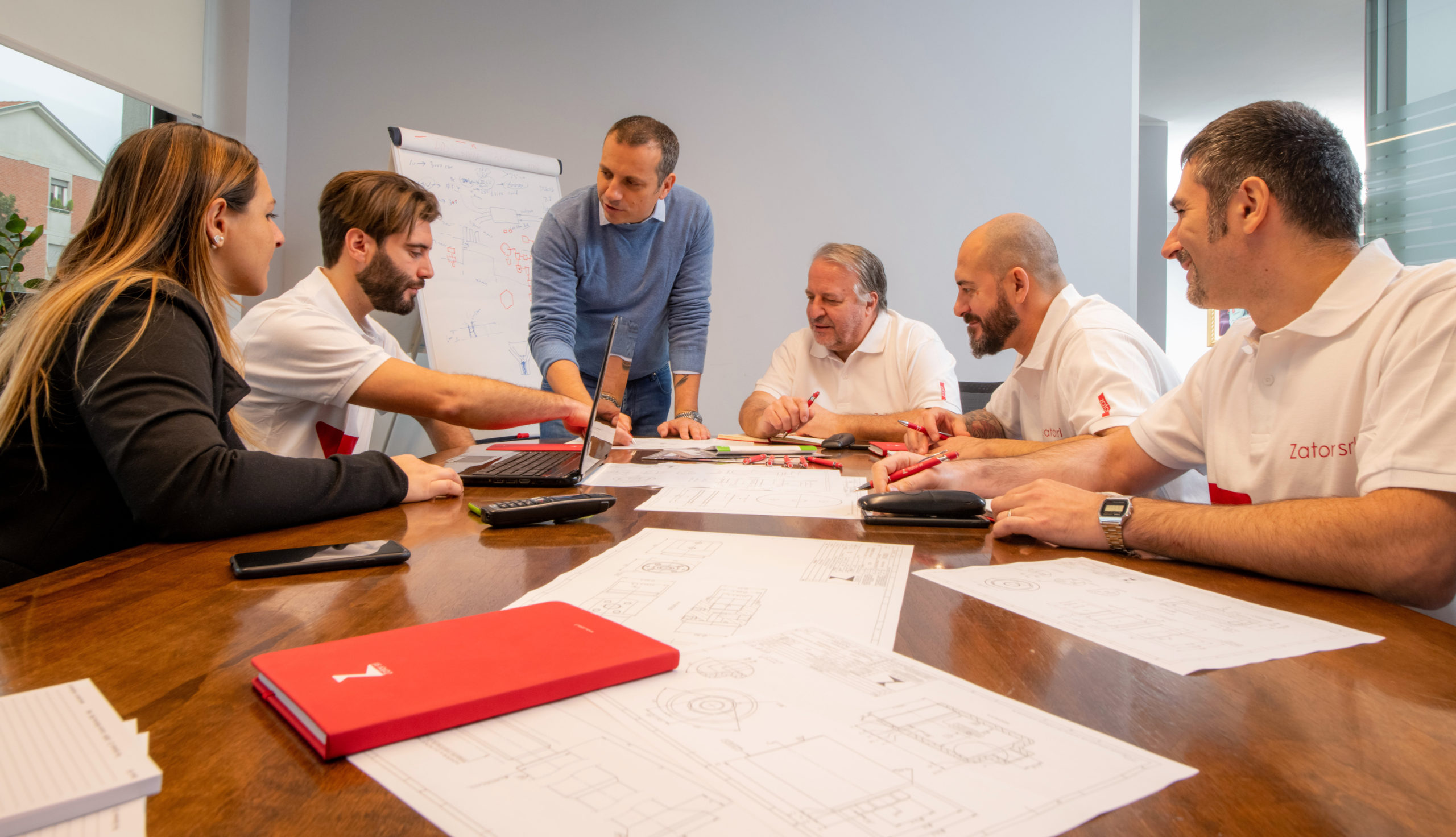 STEP 1
We acquire your requirement from 1 to 3 months, we make a proper quotation and we study project development and needs
STEP 2
We realize the technical drawing and, when you approve the solution, we assemble, build, test and inspect all
STEP 3
We deliver and mount the product on your permises (if necessary) and we'll help you even in the after sale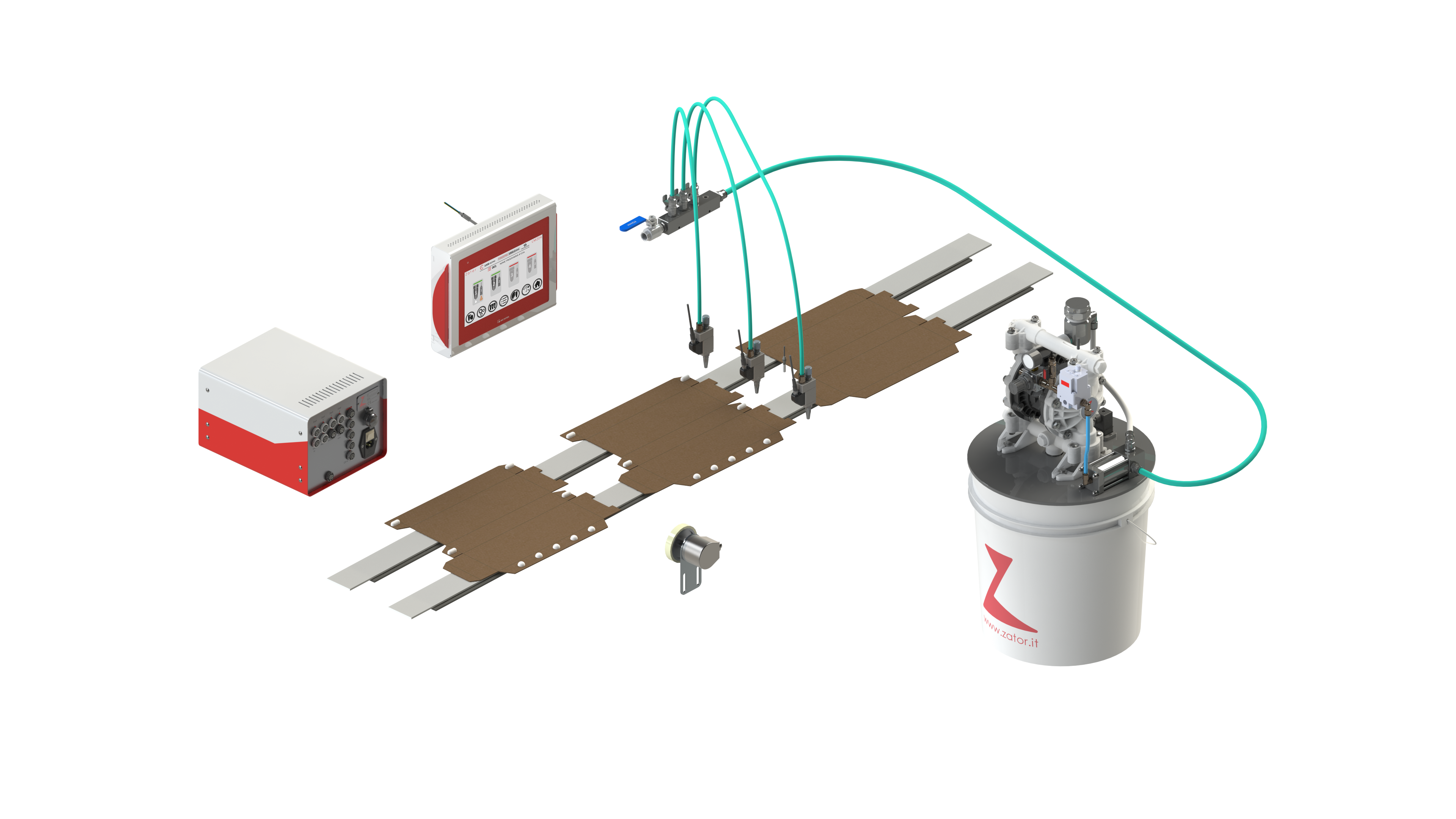 PRODUCTS SUITABLE FOR THE PAPER AND CONVERTING MARKET
On folder gluer machine the Zator systems give the best performances. This system increase the production speed and improve the quality of the final product. The programming with touch screen of the LMZ control is user-friendly, the dots or lines are dispensed with high precision at every machine speeds. This type of application is suitable for small-sized products such as drug packs or the gluing of cigarette packs or boxes of larger sizes for the food sector.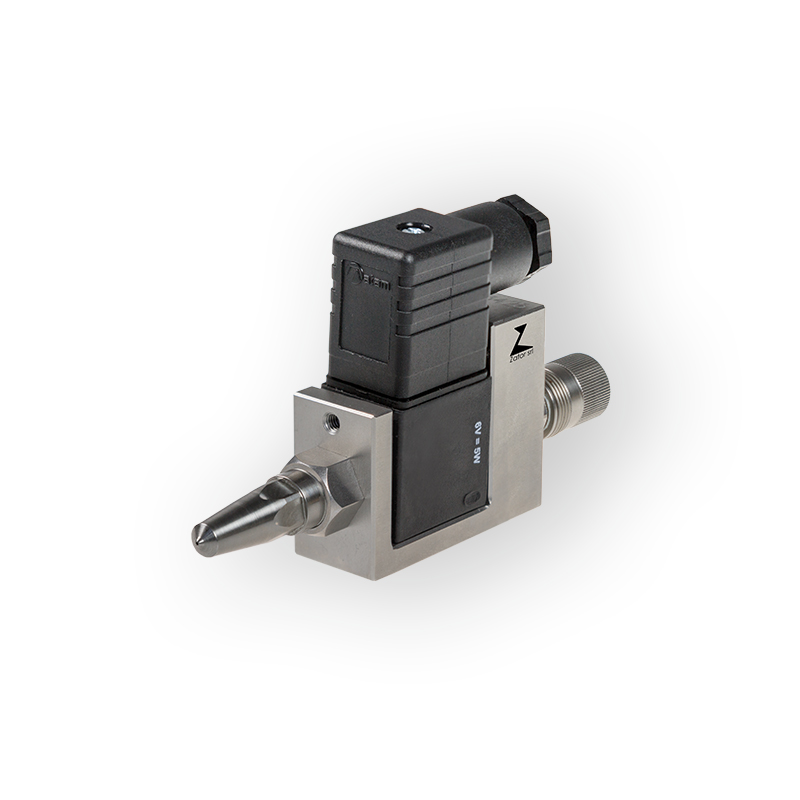 Full stainless steel electromagnetic valve for high-speed application of glue dots ore glue lines. The micrometric adjustment allows a fine control of dot and line size. Suitable to be used with low and medium viscosity glues, adhesives and fluids.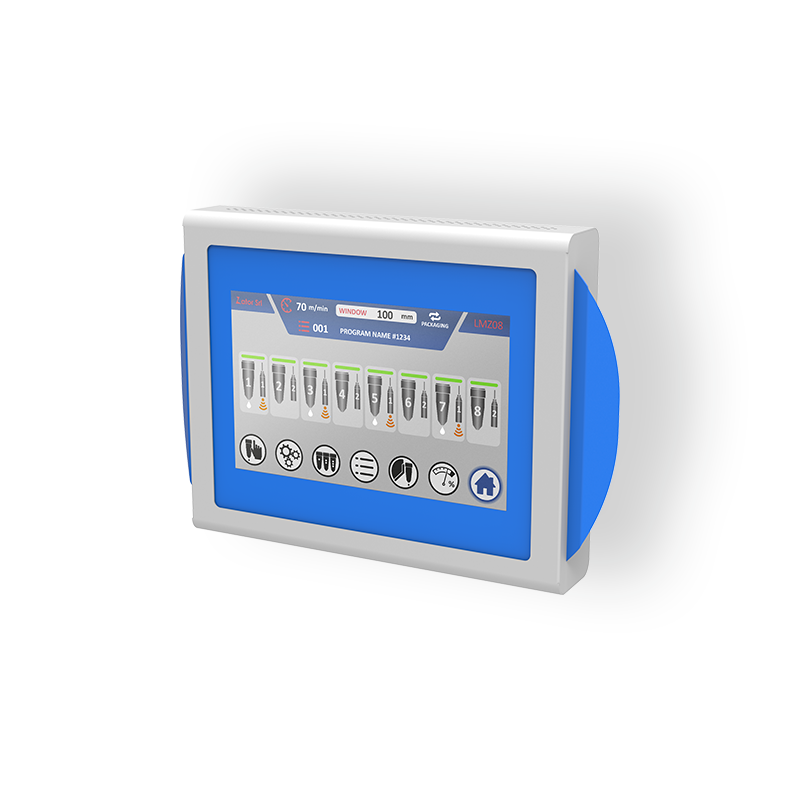 Remote panel control with Touch Screen display for 8 independent channel. Flexible and adaptable installation with power box separated from the control panel.
You can configurate the control in packaging or collator version and can store up to 50 different gluing pattern programs.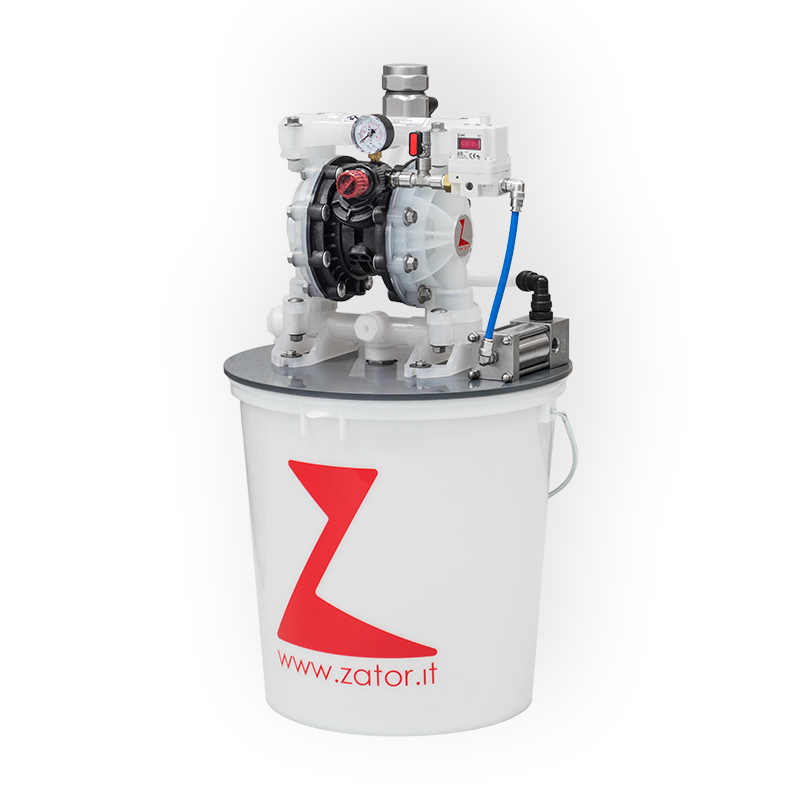 Glue feed unit with diaphragm pneumatic pump 1:1 ratio equipped with: suction pipe with filter and bottom valve, stainless steel filter, 1:1 automatic stainless steel pressure regulator and proportional valve.
ZATOR'S PLUS
Our production chain is based on the most uncompromised MADE IN ITALY philosophy: raw materials are selected carefully, tested components are checked and tested, latest generation machinery come from world's best manufacturers (swiss, german, japanese), equipment and tools precision are suitable to the more specific uses. Nothing is left to improvisation or approximation.
All the details are verified on test benches before being assembled and shipped. We never want to give up to quality… And you?
YOU WANT TO BE CONTACTED BY OUR TEAM?