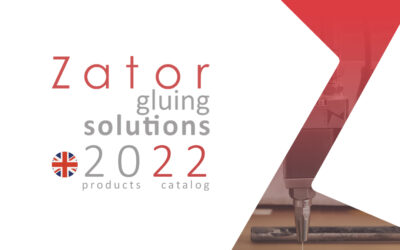 Finally the wait is over! Zator will present the new Products Catalog 2022 "THE MADE IN ITALY THAT CONVINCED THE WORLD" Download here the PRODUCTS CATALOG 2022!  Do you want more information on Zator original products and spare parts? Send us your request through our...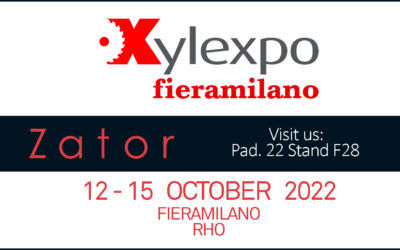 27th BIENNIAL WORLD EXHIBITION FOR WOODWORKING TECHNOLOGY  AND COMPONENTS FOR THE FURNITURE INDUSTRY The stars of the events will be the most advanced technologies that, without neglecting all the related sectors, will show the evolution of production systems, their...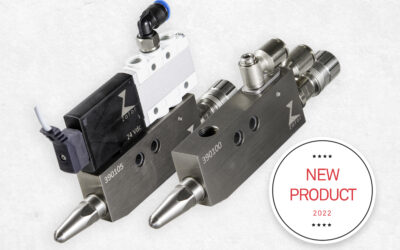 new electropneumatic extrusion valves MV1 & MK1 More sturdy. more flexible. A complete restyling of our extrusion valve. The new extrusion valves MV1 and MK1, has been designed as an evolution of the MZV and MZK.They can dispense glues, adhesives and fluids, from...

INDUSTRIAL APPLICATIONS
FOLDING MACHINE
COLLATOR MACHINE
FOLDER GLUER MACHINE #1
FOLDER GLUER MACHINE #2
ROTO-OFFSET MACHINE
CAN LIDS
PAPER BAG
SPRAY
SEALS
FORNITURE INDUSTRY
Our solutions are widely used in competitive industrial sectors where high technical performance, reliability and reduced maintenance are required:
PAPERMAKING/CONVERTING
FORNITURE
PACKAGING
AUTOMOTIVE
WOOD INDUSTRY
TOBACCO INDUSTRY
FOOD INDUSTRY

INDUSTRIAL APPLICATIONS
FOLDING MACHINE
COLLATOR
PIEGA-INCOLLA
ROTO-OFFSET
FONDI BARATTOLI
SACCHETTI DI CARTA
SPRAY
GUARNIZIONI
Our solutions are widely used in competitive industrial sectors where high technical performance, reliability and reduced maintenance are required:
PAPERMAKING/CONVERTING
FORNITURE
PACKAGING
AUTOMOTIVE
WOOD INDUSTRY
TOBACCO INDUSTRY
FOOD INDUSTRY