LEADER IN THE FIELD OF EQUIPMENT FOR APPLYING ADHESIVES, GLUES AND FLUIDS
WE HAVE SPECIALIZED FOR OVER 20 YEARS IN THE DESIGN, CONSTRUCTION AND TESTING OF SYSTEMS FOR APPLICATION OF ADHESIVES, GLUES AND FLUIDS IN SECTORS COMPETITIVE AND HIGHLY REGULATED SUCH AS: PAPER CONVERTING, AUTOMOTIVE, WOOD/FURNITURE, TOBACCO AND FOOD.
We take care of every stage of production inside: from the selection of materials to the technical office, from the workshop to delivery, our supply chain is fully controlled in real time. We are equipped with a fleet of controlled machine tools updated and complete numeric that allows us to combine the production with the standard production of products configured according to your needs. Thanks to the agile company dimension and our approach based on maximum flexibility, we guarantee custom solutions in short times. 
Finally the wait is over! Zator will present the new Products Catalog 2020 "THE MADE IN ITALY THAT CONVINCED THE WORLD" Download here the PRODUCTS CATALOG 2020!  Do you want more information on Zator original products and spare parts? Send us your request through our...
#thirdstep #CORPORATEIDENTITY "Corporate #rebranding is a marketing action that aims to reposition an existing brand. However, it is not just a simple change of name or logo but a much more complex operation that refers to the perception of the brand , values and...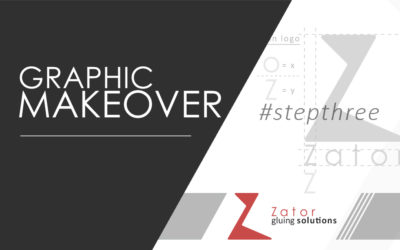 #thirdstep Extreme Makeover... ZATOR EDITION! The third step of making #corporate #identity was a #makeover of our logos and style... all carefully documented in our Brand Guideline. #STAYTUNED