Electropneumatic coating valve MZL100
The electropneumatic coating valve MZL100 has been designed and realized for its use on various kind of production machines: its design and versatility make it ideal for any applications that require the use of coating valves.
It's a dispenser of low, medium and high viscosity glues, adhesives and fluids with solenoid valve, micrometric adjustment and drive with double action piston. Valve body with anti-stick coating, tungsten carbide needle and stainless steel coating head. The micrometric adjustment allows a fine control of the glue quantity.
TECHNICAL DATA
| | |
| --- | --- |
| Available coating widths : | 16 - 30 - 50 mm |
| Coating head widths : | 22 - 40 - 60 mm |
| Air pressure control : | Min 5 bar |
| Drive type : | Double action |
| Maximum working pressure : | 80 bar |
| Coil : | 24 Volt |
| Weight : | 520 g |
APPLICATION TYPES
coating
RELATED PRODUCTS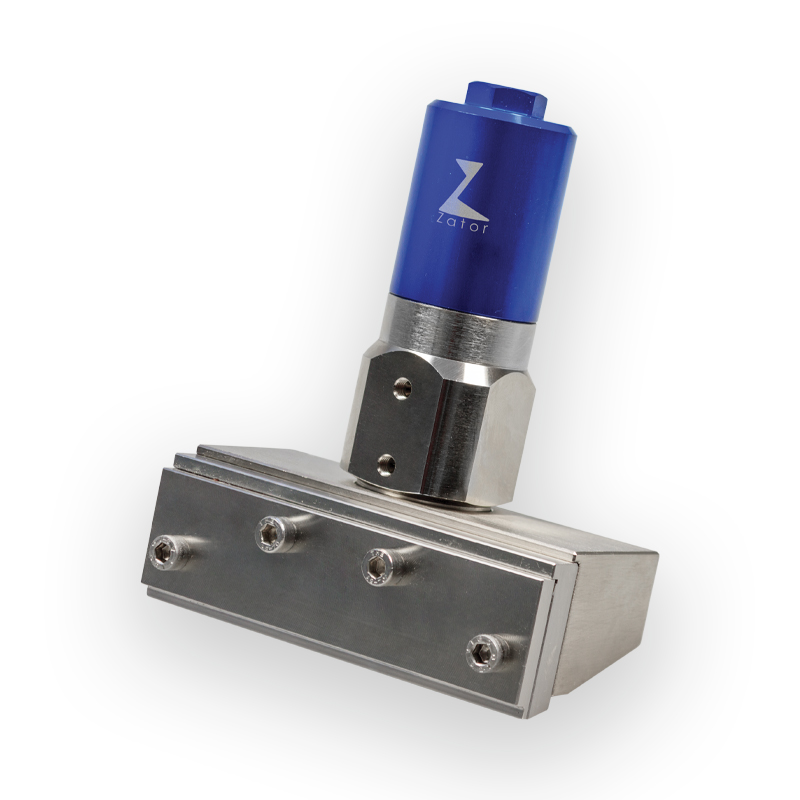 Coating valve SPL